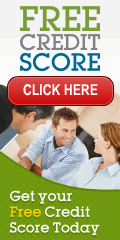 Online Scams
Article by Khathutshelo Nedombeloni | Read more submitted articles here
Scams are a worldwide phenomenon and well thought exploits to purloin money from unsuspecting victims. Data illustrates that scams intended to fleece people of their hard earned money are more prevalent online. Scammers try to persuade their chosen victims to buy fake products, respond to hoax emails and advertisements, send money to pay fees, and taxes for bogus lotteries, provide bank pins and passwords etc. The dawn of internet in recent years seem to have invigorated this trend and afforded scam artists innovative platforms for illegitimate transactions; however internet has numerous genuine money making prospects. In most instances offers are incredibly supreme in order to be persuasive. It is imperative to note that anything that sounds too good to be true generally is. Commonly Scammers undertake to provide desperate people with instant solutions, 'one cure for all diseases' or huge sums of money for doing little whilst others require a payment upfront for fake services or products. Scams range from phishing websites and emails, Weight Loss Claims, Lotteries and Sweepstakes Scams, Fake Check Scams, Imposter Scams, Mystery Shopper Scams, Bogus Apartment Rentals, Miracle Cures, Debt Relief Scams, Pay-in-Advance Credit Offers, Investment Schemes, The 'Nigerian' Email Scam, Online Dating Scams, Money Transfer Scams, Tech Support Scams, SARS e-filing scam and the list is endless. SMS scams are also prevalent for example the Rica SMS scam, Nokia prize scam just to mention but a few.
PHISHING WEBSITES AND EMAILS
Internet has become a platform for doing business, research, and socialising. It provides many solutions for an assortment of inconveniences. Whilst most emails and websites are authentic, there are also many hoax ones employed to trick people into disclosing their personal information. Any email and website that requests bank account details, credit card numbers, passwords and bank pins is characteristically a sham. What happens is this information is used to withdraw money from your account or make illicit acquisitions.

Additionally scam emails are designed to con people into paying money for fake prizes, lottery wins, and get rich quick offers as well as counterfeit and substandard goods. It is important to be cautious when you receive emails from people or businesses you do not identify with, particularly those that assure you of money, good health or a remedy to all your complications. Avoid unanticipated emails from your bank. Up to the present moment banks do not conduct business by means of emails or seek confidential information via emails.
THE 'NIGERIAN' EMAIL SCAM
I receive many of these on a weekly basis from different yahoo email addresses, names with pictures but similar style and intentions. Senders are predominantly 'women'. These emails are crafted in very polite language, tell disheartening and emotional stories and eventually promise a huge payment. They appeal to your emotions. The scammers have perfected persuasion communication. The number of people who still respond to these emails although they are now a joke is startling. Those behind the emails pretend to be either officials, business people or surviving spouses or children of former government ministers, and top officials from Nigeria or other West African countries. They promise to transfer huge amounts of money to your bank account if you agree to be their guardian, lover or pay fees and taxes they need to get the money. If you respond and agree to assist they send you documentation that look 'official'. They provide bogus bank documents laden with fake landline numbers and officials' information. You are encouraged to travel to a specific country or send money for flights to con artists in order to complete the transaction with banks. The solution here is to delete any emails from strangers that request you to help with your money.
MYSTERY SHOPPING SCAMS
Mystery shopping opportunities are very interesting however several of these are scams. When you are asked to pay an application fee or to deposit a cheque or transfer money to someone else it is a scam. Legitimate firms won`t ask a penny. What transpires is a victim is hired to be a mystery shopper and assigned to evaluate customer service of a money transfer company for example 'western union or Money gram'. They send you a cheque that you need to deposit in your bank account and subsequent instructions are provided to withdraw all the money in cash and transfer it to another country- utilizing the service. Finally you are requested to send feedback about your experience and to keep a portion of the money. The trick is once the bank realises that the cheque deposited is bogus, they demand their money from you. If you have been conned online please report it to your nearest police station. Always conduct research before engaging unknown people, businesses or buying products online to ensure their legitimacy.
tags...

online scams, online shopping scams, online internet fraud, credit card fraud online, shopping scams, email scams, popular internet scams, fraud online, is it safe to shop online, where to shop online, financial security online, online safety tips, tips for online security