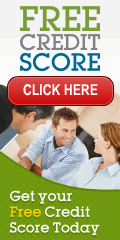 UNDER DEBT REVIEW LOANS
REMEMBER : IT IS FREE TO APPLY AND MOST APPLICATIONS CAN BE COMPLETED
ONLINE WITHOUT DOCUMENTATION - ONLY SEND DOCUMENTS IF REQUESTED
THERE MAY BE CHARGES FOR SERVICES SUCH AS CREDIT REPORTS & LEGAL AID
Are you under debt review and looking for a loan? Unfortunately you cannot get a loan whilst under debt review and would have to cancel the process to be able to apply for finance. We do not advise anyone who is under debt review/debt administration/debt counselling to get further into any kind of debt. There are many companies that offer 'debt review loans' and will ask for upfront fees and often you will lose your fee and get no loan. Speak to your debt counsellor who will do their best to advise you as to your options before applying for or accepting any kind of loan or credit offer. Whether under debt review or not always make sure any loans or finace company you are dealing with is NCR (National Credit Regulator) registered. Though we do not offer loans ourselves, all the companies we refer to are NCR registered or work with only registered lenders. If you are under debt review and do need a loan then it is possible to get a secure loan against assets worth that are fully paid (no money owing to the bank or finance company). These include a car, boat, truck, motorcycle, diamonds, gold, jewellery, art, antiques, expensive watches or other goods and the companies listed below will do their best to help you and is better than selling your assets. Note that if you are specifically looking for a secured loan against property you own then please visit Borrow Online alternatively keep reading for other secured loan options.
LOANS FROM LAMNA
Lamna offers secured loans against assets you may have as well as vehicles including art, antiques, luxury watches, valuable coins, jewellery, gold and diamonds. Other valuables will also be considered and all you have to do is complete a short form on the website giving as much information as you can relevant to the goods you would like to loan against. A consultant will contact you and make you a loan offer, if you would like to proceed you will have to visit the offices for a final valuation and to receive your loan. Offices are located in Cape Town, Johannesburg, Durban and Port Elizabeth so you will either need to live in these cities, nearby or be willing to travel to get a loan as the goods must be assessed before the loan can be approved and paid. Loans can be completed within 12 to 24 hours and one you have signed your loan agreement the funds will be paid into your bank account via EFT while you are still in the offices. Your goods will be securely stored under 24 hour surveillance for the duration of the loan and will be returned once you have repaid the loan amount and interest. There are no legal implications if you cannot afford to repay the loan and your valuables will simply be sold to recover the debt, there are also no credit checks done when you apply or payslips required. If you are in need of a cash loan and have valuables you consider to be of worth then it is definitely an option to consider and as a registered lender with the NCR (National Credit Regulator) you are guaranteed transparent fee structure and responsible lending practices - apply now @ www.lamna.co.za
LOANS FROM PAWN MY CAR
Pawn My Car allow you to get loans against any fully paid vehicles you may own, not just cars. You can apply online in just a few minute for a loan against your car, truck, motorcycle, boat or any other vehicle you may own that has value. As with Lamna a representative will contact you to make you an offer or a loan and then you will need to take the vehicle into the offices for a final valuation. For your loan to be approved you will need to have a valid RSA identity document, proof of residence and the original registration certificate of the vehicle. If the vehicle is in the name a company you will also need to bring CIPRO/CIPC documents, company resolutions and a copy of the proxy's identity document. With all the correct documentation your loan could be approved within 1 hour during office hours and as a NCR (National Credit Regulator) registered lender you are guaranteed responsible lending practices and transparent fee structure. Once you have signed the loan agreement the loan amount will be paid into your bank account via EFT while you are still in the office and your vehicle will be stored in a secure facility for the duration of the loan term. There are no legal implications if you cannot pay back the loan, the vehicle will be sold to recover the debt, no proof of income is required and no credit checks are done when you apply. If you own a vehicle that is fully paid then why not see if you qualify - apply now @ www.pawnmycar.co.za
WHY CHOOSE A SECURED LOAN?
No proof of income required
No credit checks are carried out
Confidential with no banks involved
No legal implications for non-payment
Preferable to selling assets
GET A CASH LOAN TODAY!
Need cash today, as in the next hour? Lime24 Loans may be able to help you and offer easy online loan applications with instant decisions and same day pay out. Getting a loan is simple, complete the short online form to create a profile, apply for a loan and if approved your money will be paid to you shortly afterwards. Offering loan amounts from R300 to R5 000 and a registered credit provider in RSA you are guaranteed efficient service and easy to understand fees. If you need a cash loan why not see if they are able to help you - apply now @ www.lime24.co.za
tags...

loans for debt review, loans for debt review customers, need a loan but under administration, on debt review need a loan, loan under administration, loans under administration, i am under debt review and need a loan, im under debt review need loan, debt counselling loans, debt review loans, loans under administration people south africa, loans under debt review, can i get a loan under debt review, under debt review loans