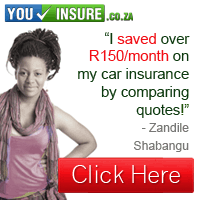 QUALITY USED VEHICLES
Thinking about buying a used car soon? A car can be a big investment and making sure you get your vehicle from a reputable source can be a very good idea. Keep reading for some good places to find quality used cars and new cars in RSA and don't forget that if you need finance you can apply free at Easy Car Finance for independent finance from NCR registered lenders for both new and used vehicle as well as car refinancing.
SURF 4 CARS
Surf4Cars helps to make finding a new or used vehicle online in South Africa easy. Offering a wide range of cars for sale which you can easily search by location, make, model, mileage, year and more the website makes it easy to find the vehicle you are looking for. Along with used cars you can also browse new car specials, commercial vehicles, sell your own vehicle, compare insurance quotes and read motoring news and car reviews. There is also a Request a Car contact form if you are looking for a specific vehicle you cannot find on the website and if you prefer to speak to a consultant then there is a hotline available. Don't let trying to find your next new or used vehicle be difficult and time consuming when it doesn't have to be, why not see what there is on offer, visit @ www.surf4cars.co.za

BID OR BUY
As 'Africa's Largest Onine Marketplace' you can be quite confident of finding the vehicle you are looking for at Bidorbuy from private sellers as well as dealers. The site features an advanced search that allows you to easily find results relevant to the car you are hoping to purchase. As both an auction site as well as a marketplace you can either bid on vehicles or make offers on the advertisements and there are a large amount of listings available to browse. You can easily filter search results by make, year, number of kilometres and price range and car parts and accessories are also available to buy. If you register on the site you will also be able to advertise your own vehicle and other items you want to sell. A comprehensive and excellent website for shopping or selling almost anything in RSA, visit @ www.bidorbuy.co.za
BIDVEST MOTOR WARRANTY
If you are buying a used car you may also be looking for motor warranty to cover you in the event that something goes wrong. The Bidvest Mechanical Warranty offers various different plans dependant on the age of your vehicle and you can get cover for both new and used vehicles as well as taxis. Older vehicles are more prone to have mechanical breakdowns and can be expensive to repair and a warranty is an excellent idea if you are planning to purchase a second hand vehicle. The warranty plans also include 24 hour roadside and medical assistance and your monthly premiums could be lower than you think, get a quote now @ Bidvest Insurance
NEED A CASH LOAN?
CASHLOAN.co.za offer a free loan sourcing service in South Africa and anyone can apply for loans of up to R150 000 easily online with approval within one hour during office hours. All loans are unsecured meaning you do not need to have a car or home to qualify and applications are also accepted if you are blacklisted, have bad credit, garnishee orders or defaults and will be considered. There are no fees for using the service and all finance companies are NCR (National Credit Regulator) registered meaning transparent fee structure and responsible lending practices. If you are looking for an option for large cash loans in South Africa then why not apply in a few minutes and see if you qualify - apply now @ www.cashloan.co.za

tags...

cheap used cars, buy used cars, used cars cape town, used cars durban, japanese used cars in durban, used cars for sale pretoria, cheap used cars in gauteng, car dealers in gauteng, used cars for sale in durban, used cars gauteng, quality used cars, second hand cars south africa, used cars for sale south africa, used japanese cars in durban, used cars pretoria, buy second hand cars, low mileage used cars, cars for sale pretoria